#31daymarch Day 22 - Alone Time
8:55 AM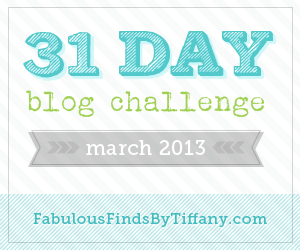 I am a little late to the party, but no worries.
Day 22
of the 31 Day Blog Challenge is where I am starting. Thanks to Tiffany for inspiring us all to write and post this month.
What do I do when I am alone...what does that mean again?? I have a toddler and a very busy hubby. The way I get out is to get out. I go shopping, or rather, bargain hunting. I love a clearance sale. Anywhere!
My most recent clearance haul was at Kohls, 12 or so items for under 30 dollars!! According to my receipt, I saved over 200 dollars. That gives me a little high that I could not have gotten with tot and spouse along.