#31daymarch - Day 24 My Most Embarrasing Moment
10:24 AM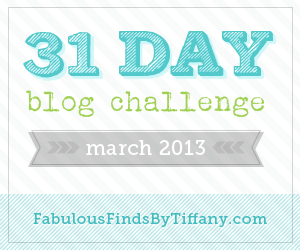 It is
Day 24
of the 31 Day Blog Challenge. Thanks to Tiffany for inspiring us all to write and post this month.
What is my most embarrasing moment?
It was years ago and it involved bargain shopping (a theme recurrent in these posts, it seems!) It was Black Friday at Target. I was in line waiting for the electronics selection when a lady comes up and asks the person in front of me a question. I interrupt her and tell her that she has to join the line just like the rest of us. She calmly turned to me and said she was already in line, right behind me, with a group of people. I simply closed my mouth and looked ahead as she retook her place right behind me.
Day 23
Day 22